Mayo GAA creates healthy partnerships for 2020
home / latest news / Mayo GAA creates healthy partnerships for 2020
Mayo GAA creates healthy partnerships for 2020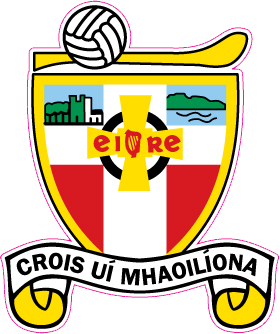 Mayo GAA has joined forces with Mindspace Mayo and Croí, the Heart & Stroke Charity, as its official health partners for 2020.
Mayo GAA will work with both partners throughout 2020 to raise awareness of the services both Mindspace Mayo and Croí can offer to supporters to ensure they can stay on top of their mental and physical health. One of the highlights of this partnership will be a special one off Mayo jersey carrying the Croí logo on the front of it for the upcoming Allianz football league game between Mayo and Kerry in Elverys MacHale Park on February 29th. We also thank our main sponsors Intersport Elverys for allowing us to produce this one off jersey for this game.
Commenting on the initiative Mayo GAA chairperson Liam Moffat said, "The mental health and wellbeing of everyone involved in our game is a growing focus for us, and we are proud to partner with Mindspace to encourage our players and supporters to stay connected and ask for help if they're struggling. Mental health is an issue affecting so many workplaces, families and sporting organisations. We shouldn't shy away from it and I encourage anyone who needs support to reach out."
"Likewise Croí offer vital services to people all over the country and in particular the West of Ireland on raising awareness about the risk factors for heart disease and stroke. In particular, the launch of Croí Third Age Mayo is putting the spotlight on heart health for the over 55's across the county. We look forward to working with both organisations aswell as engaging with our clubs and supporters on how they can look after themselves both on and off the pitch in 2020".
Mindspace Mayo's Project Manager Peadar Gardiner praised Mayo GAA's holistic approach to youth mental health as a positive step in the right direction. "We are delighted to partner with Mayo GAA. It's encouraging to see important community organisations such as the Mayo GAA elevate mental health by recognising it as an essential aspect in the lives of their players, members and the broader community. Mayo GAA's decision to truly commit to the outcomes of the partnership by encompassing club, community engagement, education and fundraising across the Mindspace service will make this partnership a game-changer."
Croí CEO Neil Johnson added: "This great partnership allows us to highlight the importance of healthy and active ageing across County Mayo. In Ireland and across the world people are living longer, and Mayo has one of the highest rates of people over the age of 55 compared to the rest of the country. As we age, heart disease and stroke become more prevalent. Croí Third Age Mayo promotes and supports the heart health and well-being of the over 55 population in the county. We are excited to share more at the upcoming Mayo and Kerry game on February 29th. We're very grateful to Mayo GAA for supporting us in putting a spotlight on heart health for over 55's."
About Mindspace
Evidence based research has identified that 75% of mental disorders appear before the age of 25. Considering this fact, early intervention has never been more relevant. Mindspace Mayo is that early intervention. It is a free, non-judgemental and confidential service for young people aged 15 – 25.
1-in-3 young people will experience mental health distress. Mindspace Mayo assist young people meet the demands of life. The aim is to ensure that when young people are struggling, they get the support they need, when and where they need it. Mindspace offers a support service to young people presenting with anything from common concerns (e.g. dealing with break-up, exam stress, sexuality, bullying) to young people with emerging mental health difficulties such as mild depression and anxiety.
Mindspace Mayo want to make it as easy as possible for young people to access support and therefore there are multiple access points into the service including email, text, phone, drop-in and referral. The service is staffed by a multidisciplinary team of healthcare professionals. To date, more than 2500 young people have been referred to Mindspace.
Along with our hub in Castlebar we operate two outreach services in Erris and Ballina each week supporting young people in these areas in a setting that's feels safe and comfortable for the young person.
For further information on Mindspace Mayo please see www.mindspacemayo.ie or contact Project Manager Peadar Gardiner on 094-9067001
About Croí
Croí, the West of Ireland Cardiac & Stroke Foundation was established in 1985. Croí is a registered Irish charity and has been to the forefront in the fight against heart disease and stroke in the region. Croí's mission is to prevent heart disease and stroke, save lives, empower and support families, communities and future generations to take control of their health and well-being.
Croí Third Age Mayo offers a new way of thinking about ageing. Our vision is to develop a culture in County Mayo where cardiovascular health and well-being is a priority for the 55+ population. By raising awareness and prioritising preventive screening and early detection at this stage of life, we aim to reduce the burden of acute and chronic care which is the biggest challenge facing our health system today. Croí Third Age will collaborate with existing health awareness programmes to provide a framework that ensures both maximum geographical reach and long-term sustainability.
See croi.ie for more info and follow Croí on Facebook, Instagram and Twitter (@croiheartstroke)